Funny Pictures of Me
I like this one. I like my smile and I look really happy. Maybe taken in the backyard.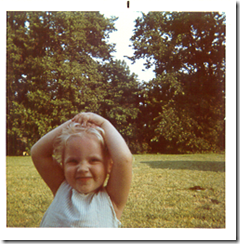 This one cracks me up because I look so serious. Like "Great, I'm already trying to learn to walk and now I have this baby to take care of!" I'm sure I use this same expression with my kids now.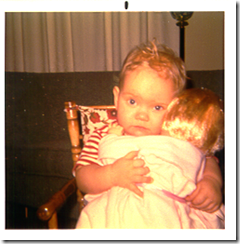 Senior Prom 1998 with my friend Nancy. She married Mike, the guy she's with, too. I love blue lame fabric. Notice how it's pronounced la-mae but spelled lame. Huh.